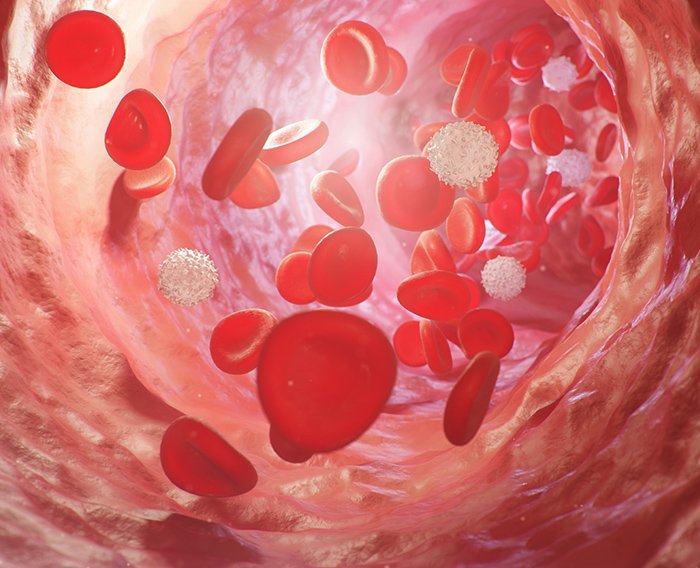 Clinical Hematology
Clinical Haematology Treatment
Hematology is the study of the quantity and structure of the blood's biological components, including erythrocytes (RBCs), leukocytes (WBCs), and platelets (thrombocytes). It is also the application of these findings to the diagnosis and follow-up of the disease. Diseases of the blood and tissues that form blood are the focus of clinical hematology's diagnosis and therapy efforts. Chemotherapy for blood-related oncological disorders such as leukemias and lymphomas is addressed by clinical hematology.
Overview
Clinical hematology is a subspecialty of clinical medicine that focuses on identifying and managing disorders of the blood and lymphatic systems. It covers benign and malignant diseases, such as stem cell transplants and different blood malignancies affecting blood cells. It contains:
RBC disorders.
WBC & plasma cell disorders.
Platelet disorders.
Lymphatic disorders.
Histiocytic disorders.
Blood & Bone marrow stem cell transplant.
Major health problems addressed by Clinical Hematology:
Anemias
Leukemia
Lymphoma
Multiple myeloma
Hemophilia
Thalassemia
Thrombocytopenic purpura
Changes in blood coagulation
Hemorrhagic and thrombotic diseases.
Get your hands on the best hematologists in Ranchi
Dr. Satish Sharma's hematology department provides the most effective clinical & hematological laboratory services. It includes:
Outpatient clinic
Inpatient wards & ICUs
Laboratory Haematology (includes hematopathology, histopathology & cytopathology)
Blood bank
Services & Facilities provided by a haematology doctor in Ranchi:
Treatment for all hematopoietic cancers and illnesses, such as leukaemia, lymphoma, myeloma, MDS, aplastic anaemia, MPD, etc.
Systemic therapy, including chemotherapy, immunotherapy, and targeted therapy, for all haematological malignancies.
Details on stem cell and bone marrow transplants.
A modern, fully equipped childcare chemotherapy centre with modern features including a biosafety cabinet.
Nursing staffs who are committed and experienced
Hospital-based chemotherapy
All targeted therapies and immunotherapies
Counselling for those battling cancer
Cancer treatment in Ranchi under Dr. Satish Sharma
A group of committed nurses trained to handle chemotherapy medications is offered by Dr. Satish Sharma to treat any difficulties and prevent any mistakes. Additionally, he has access to a chemotherapy day care facility that enables him to administer chemotherapy to patients outside of a hospital setting. Patients can come in the morning and leave on the same day. He offers a center for pre-evaluating patients and donors for bone marrow transplants, including high-resolution HLA typing and post-transplant problem management. The various conditions he treats include (Both adult & paediatric patients):
Blood Cancers: Leukemias
Myeloproliferative neoplasms
Lymphomas (Hodgkin's & Non-Hodgkin's)
Multiple Myeloma
Aplastic Anaemia, pure red cell aplasia & Congenital Bone Marrow failure syndromes
Iron deficiency Anaemia
Megaloblastic Anaemia
Bleeding & Platelet disorders
Thalassemias & Sickle Cell Anaemia
Haemophilia & Coagulopathy
Deep Vein Thrombosis & Hereditary Thrombophilias
Hemophagocytic lymphohistiocytosis (HLH), Langerhans Cell Histiocytosis & Histiocytic Disorders
Primary Immunodeficiency Disorders
Chemotherapy & Bone Marrow Transplant
Dr. Satish Sharma is a blood cancer specialist in Ranchi and a clinical haemato-oncologist, pathologist, who devotes much of his time to patient care. He has the training to care for both adult and child patients. Additionally, he offers round-the-clock emergency services that allow any patient with haemophilia to be assessed and managed. He possesses the cutting-edge haematological laboratory services necessary for diagnosing and monitoring haematological diseases. It entails molecular tests, CBC counters, coagulation tests, HPLC, bone marrow aspiration, and biopsy with flow cytometry, IHC, and other staining techniques. All blood products are tested using industry-recognized methods to ensure the lowest possible risk of infection transmission.